HOAMAT STUIZ
Two women, three roles – one productive story line. When Gabi Sprenger and Doris Zunterer met at an arts and craft fair in 2016, the consequences were not foreseeable, but logical.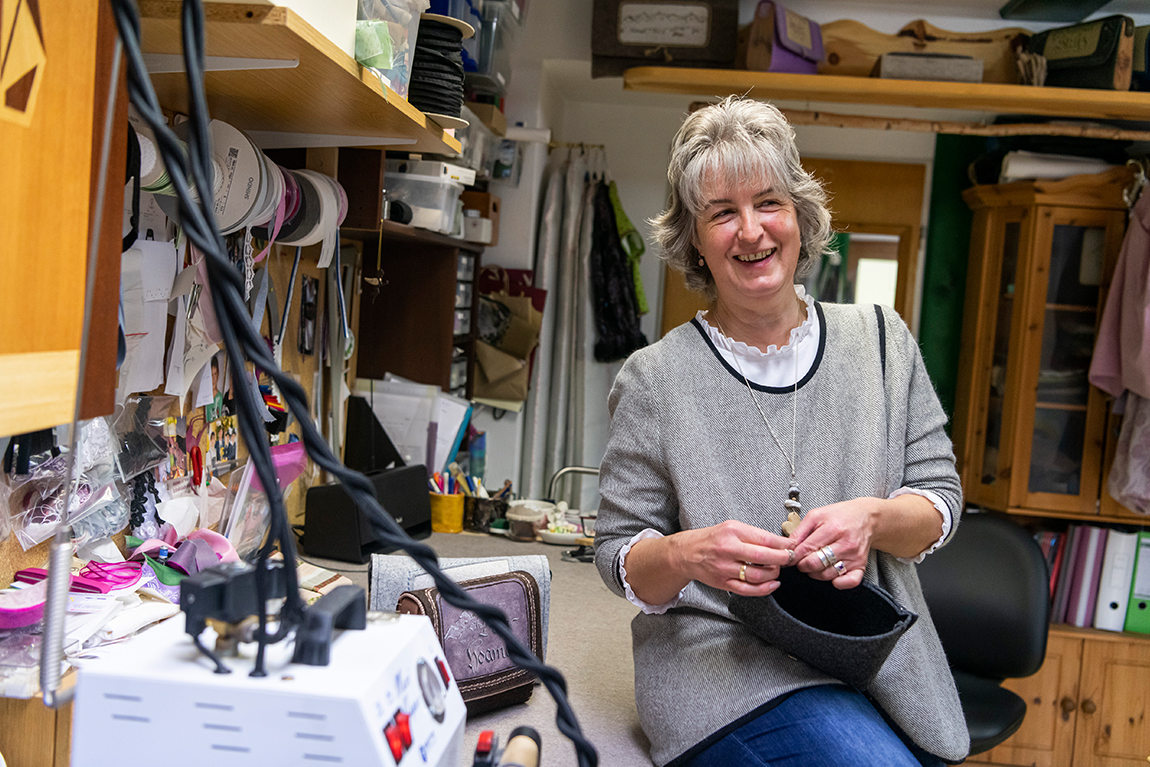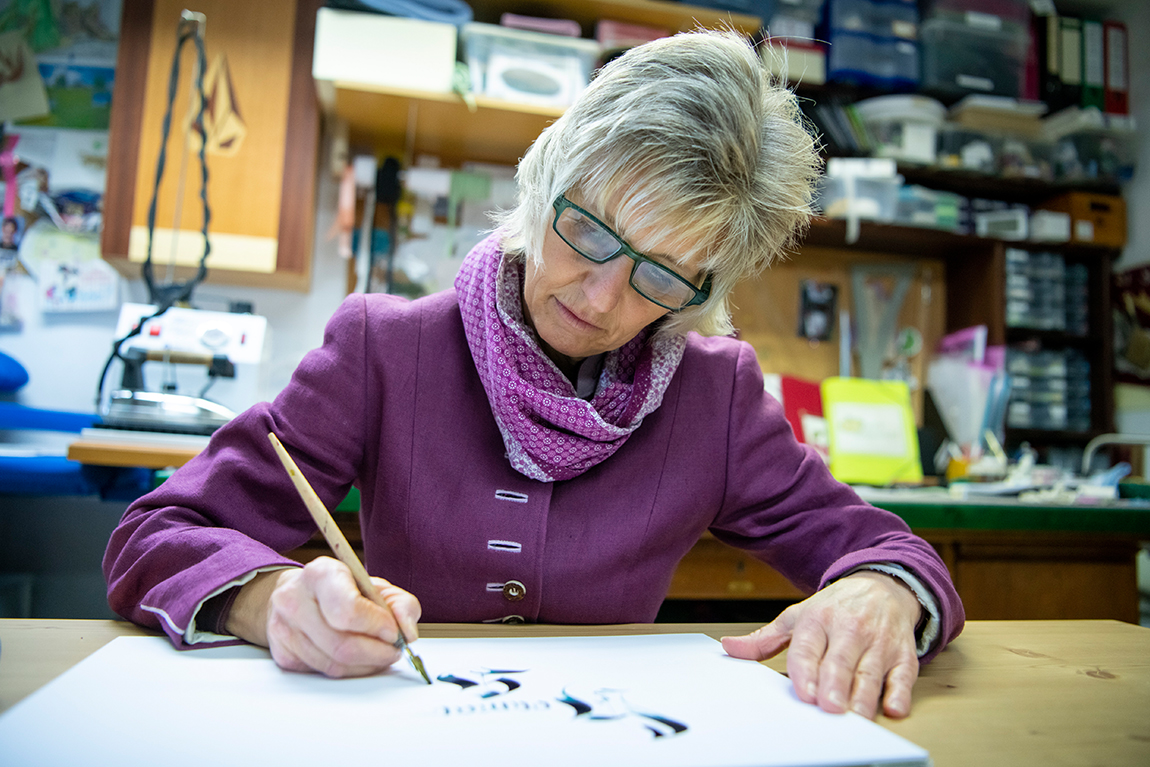 "Good that we have met again"
The chemistry between the two Mittenwald women, who had known each other from their youth, was right from the start. And as it later turned out, their creative work fits together just as well. Thus Gabi, the trained traditional costume tailor, is at home at the sewing machine and "already as a little girl was forever dressing Barbie dolls." A deep passion for textiles which never wanes combines with Doris' calligraphic art to reach new spheres. Doris' creative urges were also early and can be traced back to a booklet with hunter songs in an old Gothic print: "Don't ask me why, but it already fascinated me as a teenager when I started to draw those letters." She also demonstrated her calligraphic art at the aforementioned exhibition, where every participant was expected to make a contribution to the planned fashion show. "That`s when I wrote spontaneously on a piece of paper "traditional costume is more than a vestment, it`s a piece of homeland", and pinned it on my unadorned felt bag." A combination that caught Gabi's detail-loving eye and bang! – the idea of bringing fabric and pen together was born. Since then handmade bags and folders have been created all of which are unique and carry special motifs. In this process, the participants complement each other as well as the material mix: Early in the morning, Doris whips out her Speedball pen and transforms water-resistant airbrush colour into lively drawings and letterings. Then the nocturnal Gabi takes over to put everything together at a pace determined by her handwork and her rattling sewing machine. All achieved with wrinkle-free, decorative seams. "I am always surprised by what she makes out of it and what comes out at the end." The bags show an additional special feature, the side panels are made of wood. "We entrusted Gabi`s husband with this task, he is a carpenter," the two smile. "This lends stability to the bags and adds fine grained visual texture." For all those who commission an individual piece or fall in love with one on the spot; this is all possible during a visit to Gabi's workshop. With a small sales collection on the shelves and the hummock meadows in view. There is much to discover.
Inser Hoamat – a genuine piece of the Zugspitz region. Handmade products from Hoamat Stuiz. Conceived here and made here.