ANDALUI DESIGN
A couple who come across like the leather they work with: completely honest! Together, Florian Wöretshofer, a master interior decorator and designer in the craft industry, and Verena Mandl, an active chemical lab technician and imaginative lateral entrant, are Andalui. A name that bears witness to their life together "on the Loisach" and is also borne by their hand-made leather accessories. This is how they bring together a feeling of home and wanderlust.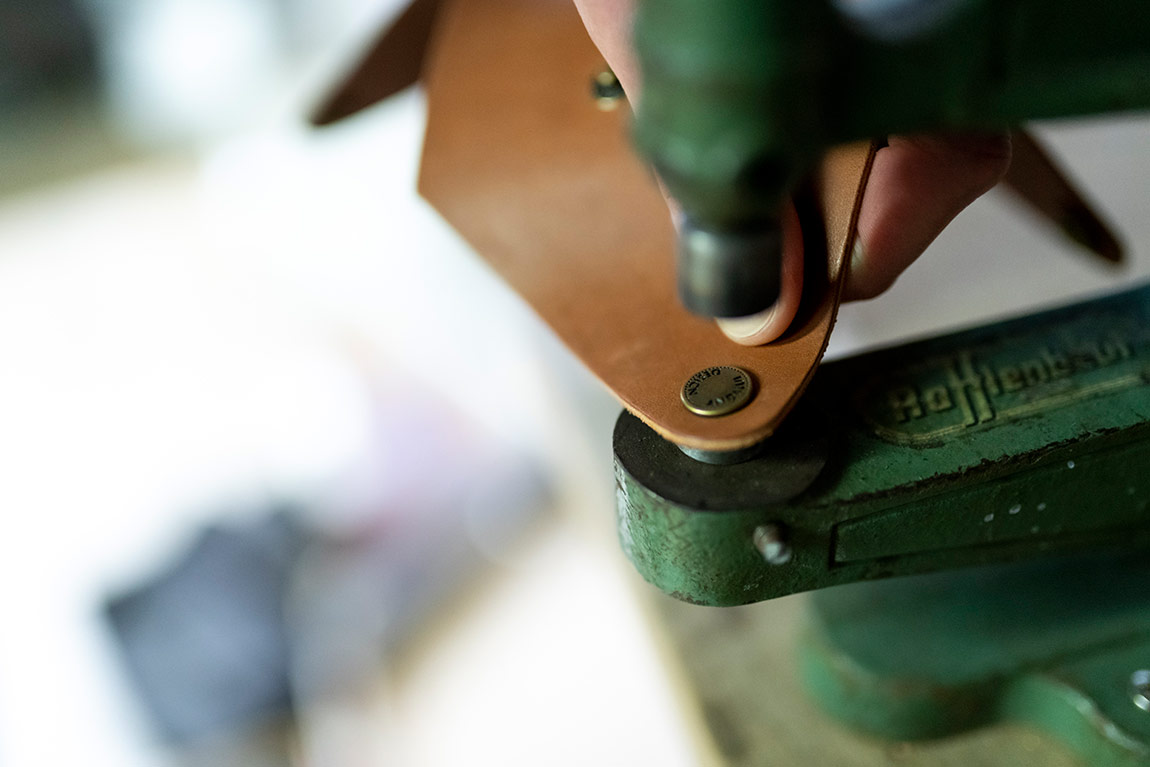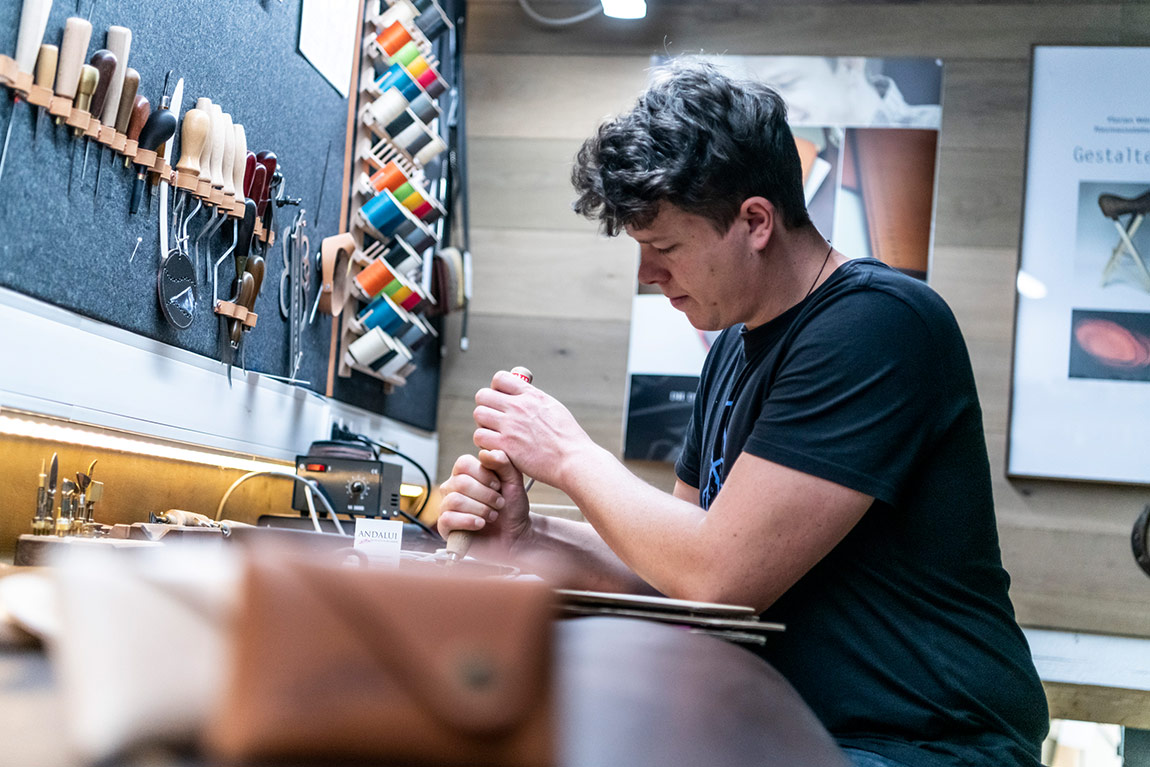 INDIVIDUAL LEATHER & FELT PIECES
It is not surprising that their first product, the Gapeidl, was created on a joint trip to Nepal. Bavarian identity meets pragmatic thinking: "We needed a minimalist companion that would store cash and credit cards securely and was otherwise space-saving." So Verena took up the scalpel at home and got started: "Made from a single piece of leather without any seams or adhesive and yet affordable despite its high quality," she says - and the original inspiration for this foldable wallet now characterises all of their other products too. They range from belts to coasters and are made entirely of South German, vegetable-tanned cowhide leather. One more reason to find these two so charming. Because the idea of a better world is as present in their workshop as the old bookbinding press ("gives you great upper arms") or the push button press ("sets stable brass buttons"), between which Florian and Verena foster recycling ideals and put them into practice with packaging they make themselves from waste paper. And even if the local Alpspitze mountain is their favourite decorative motif, they are also open to other designs. A leather life story. There is a lot to discover.

"Inser Hoamat" - a genuine piece of the Zugspitz Region. Hand-made, individual leather and felt pieces by Andalui Design. Created and made here.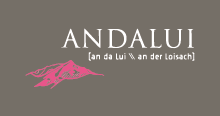 ANDALUI DESIGN
Florian Wöretshofer
Ballengasse 18
82467 Garmisch-Partenkirchen
Tel.: +49 175 43 666 02
www.andalui.de 
This email address is being protected from spambots. You need JavaScript enabled to view it.