Lederhosen Michael Krippel
For Michi, it's a shame that you can't put a warm, charming Bavarian dialect into these lines. You can come close: experience true Bavarian culture by visiting his lederhosen factory and shop at the beautiful Riegsee.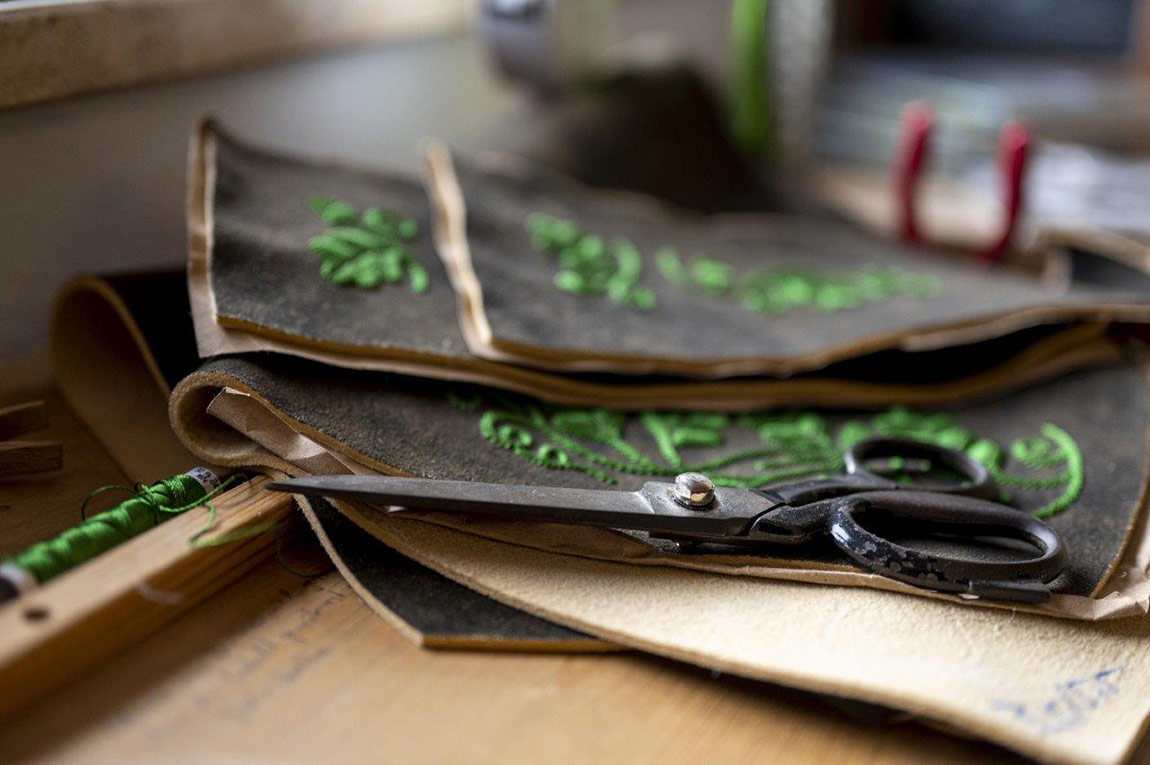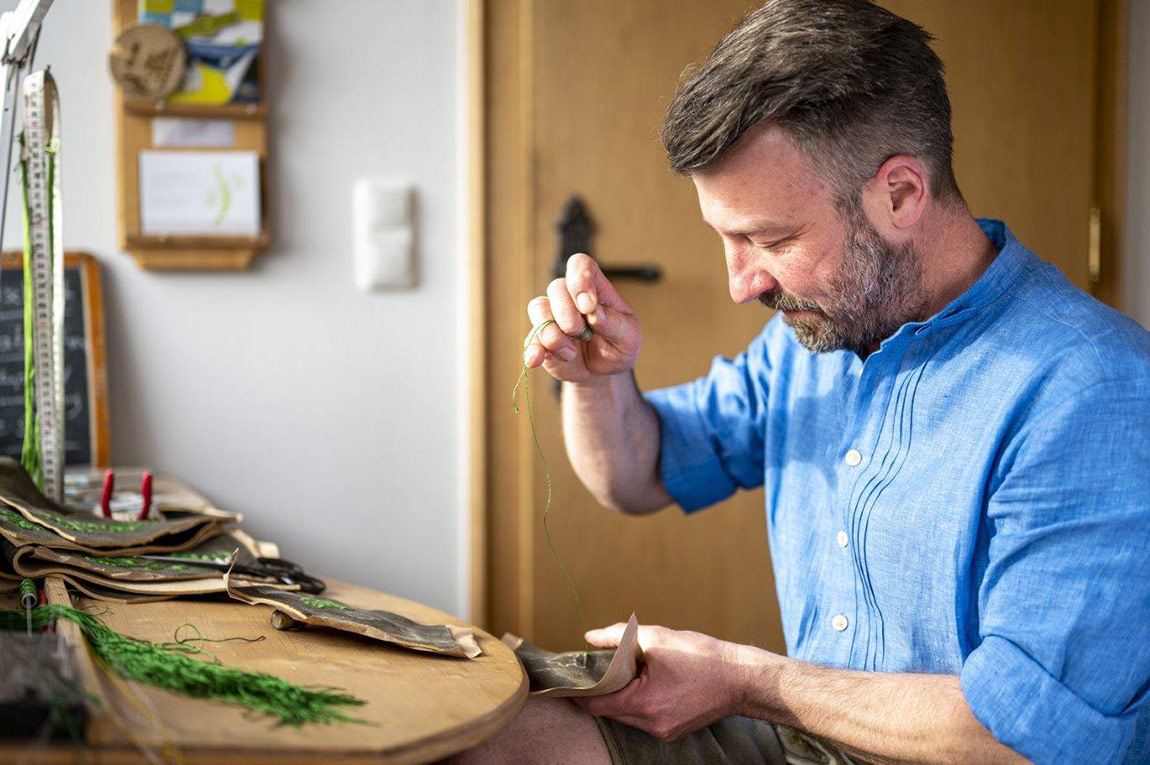 "A pair of trousers can be stitched for 66 hours.."
Local Michi and his small team, make each lederhosen by hand. This nearly extinct profession of making leather trousers came to Michi as a career changer. Bored by his increasingly computerized workplace, he discovered lederhosen for himself by spending his free time "apprenticing" with a purse master from Peiting. "There are no standard cuts for our lederhosen, each pair of trousers has its own pattern and is an individual piece," he explains. Only locally sourced materials are used— tanned deerskin free of chemicals and of highest quality from yarn to button. "The processing is the same as it was 100 years ago. We don't want to reinvent the wheel, but rather continue to do what is tried and tested." In addition to classic trousers with oak leaf embroidery, there are scarred trousers with floral motifs, or hops on the leg. All patterns are drawn by Michi himself, "The reference point for design is important, and it can look different for everyone." Delivery for Michi is always special—the area of application is crucial and to be suited to the wearer. There is a lot to discover at Michi's.
Inser Hoamat - a real piece of the Zugspitze region. Handmade lederhosen and suspenders by Michael Krippel. Conceived and made here.