GOLDSMITH STUDIO Thomas SCHWABE
Master of his craft since 1990, taking over the traditional goldsmith workshop of his grandfather with a foray into the life of a paper pusher and returning to goldsmithing with his own workshop in Murnau.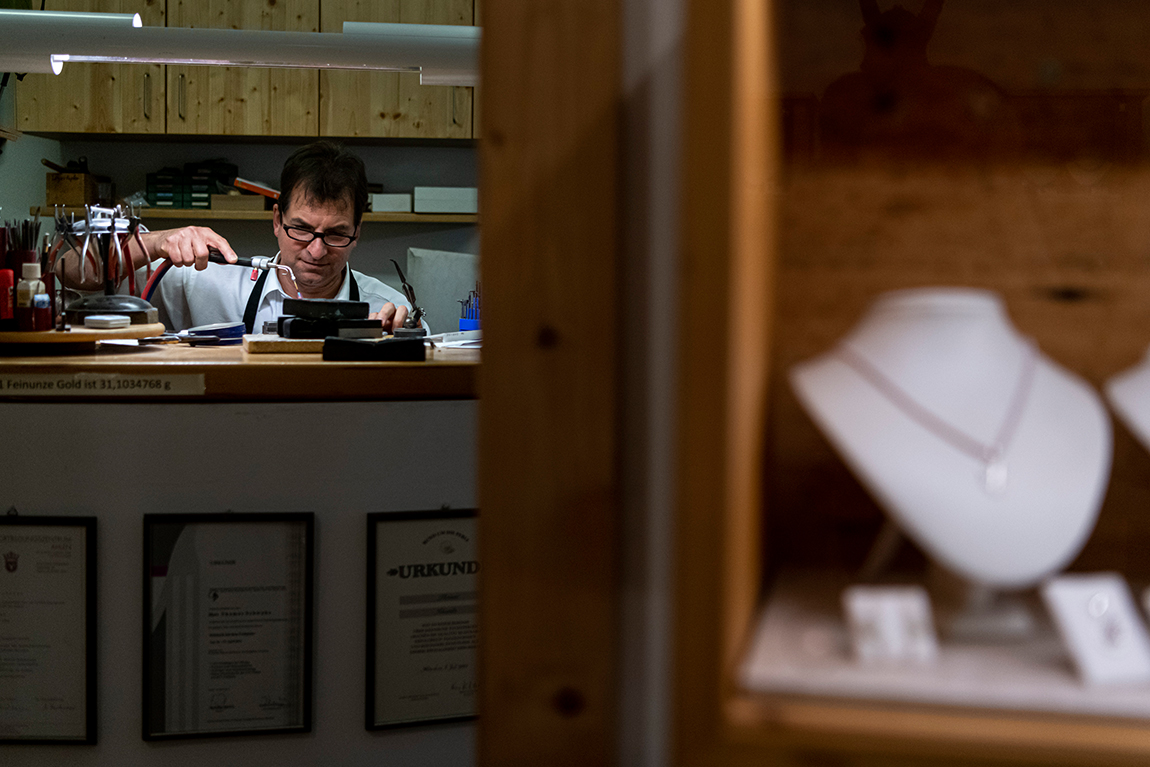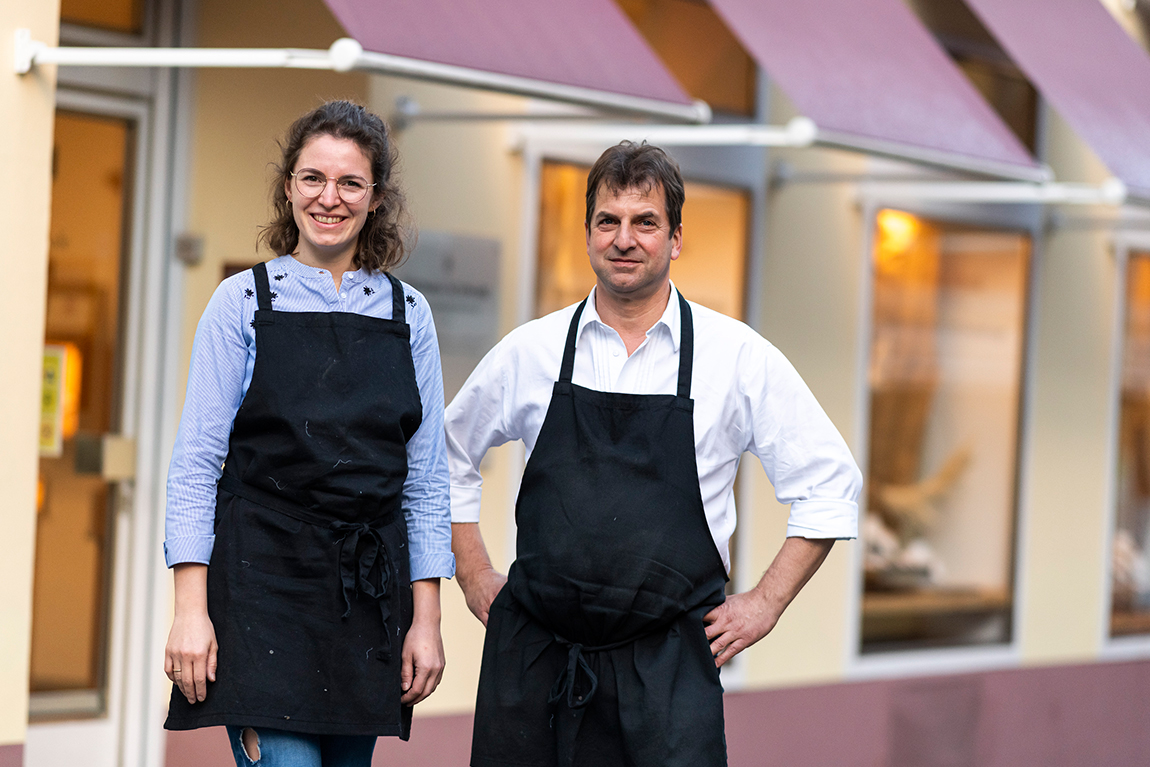 "Each curlicue is bent individually"
And that's where things really took off for Thomas Schwabe. Since then he has been concentrating on jewellery for traditional costumes, which is as light and airy as his business premises. "New jewellery for traditional costumes has become much more cheerful", he tells adding immediately that, however, old traditional pieces still have their place. In both cases it is a matter of a style which, compared to normal jewellery, is less smooth and straight-lined: "Jewellery for traditional costume is more playful, we always include ornaments and flourishes, and with us everything is handmade". This is also appreciated by Martina Schwinghammer who works with him to turn silver, gold and precious stones into new perfect shapes. "This filigree work is our speciality, and we employ very old techniques", she says picking up the chasing hammer. To drive a variety of patterns into necklaces, earrings and other jewellery pieces, often "blending modernity with tradition." The so-called slide-chain necklace is such a piece, as it visually honours the choker but allows the neck to move more freely. As the temptation calls to crown the custom-made neck jewellery with a matching earring, another individual door opens. For customers are not only allowed to let themselves be bedazzled by the contents of the display cases, but can also express their own wishes. "It is nice when people bring old pieces of jewellery with them that can then be converted or harmoniously added to." This is another creative dimension of their work which unfolds a wealth of possibilities. And if the female customer is undecided? The gentleman is welcome to come along too. Either to support her with masculine decisiveness or to treat himself to something. For instance, a new "diachal ring" (cloth ring) that holds tie and man together. However, no matter in which form the personal contact may take place – for Thomas and Martina it is elementary: "You quite simply need the customer to find out whether you are doing it right". There is much to discover.
Inser Hoamat – a genuine piece of the Zugspitz region. Handmade jewellery for traditional costumes from the goldsmith studio of Thomas Schwabe. Conceived here and made here.