Marion Jochner, Holzbildhauerin
Marion Jochner likes customer ideas. Because what might seem stressful to others is a welcome source of inspiration for the sculptor from Ammertal.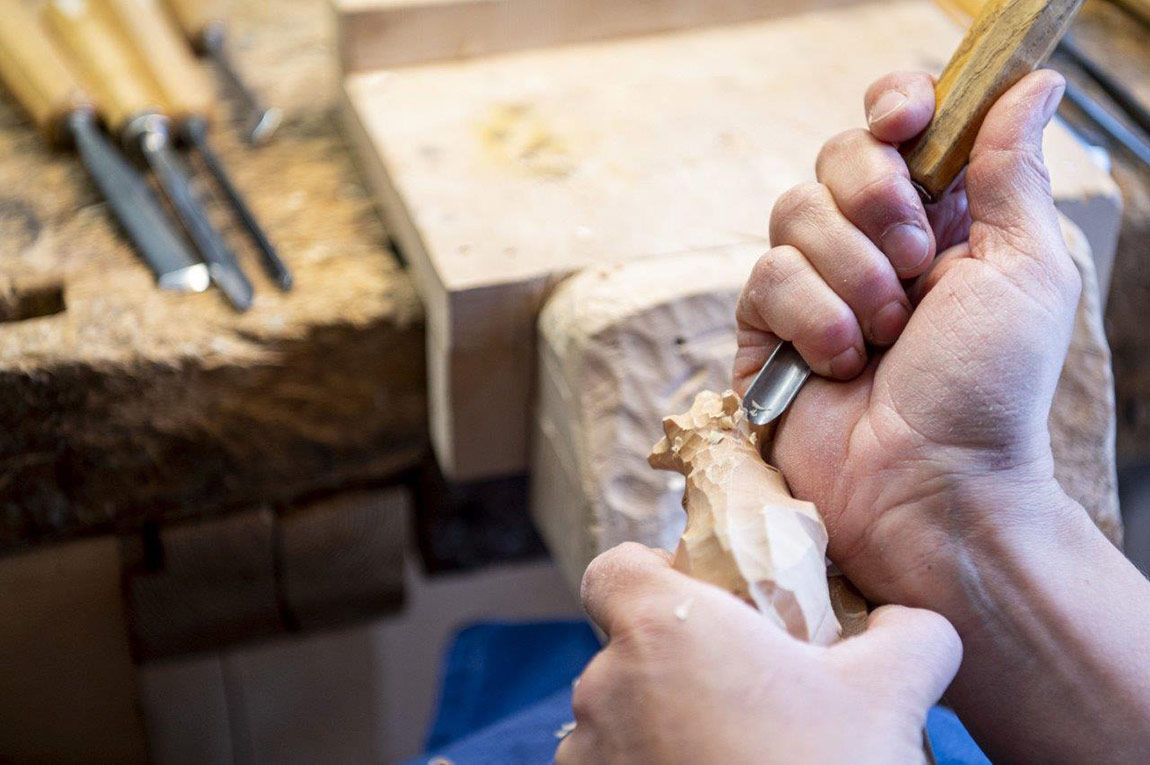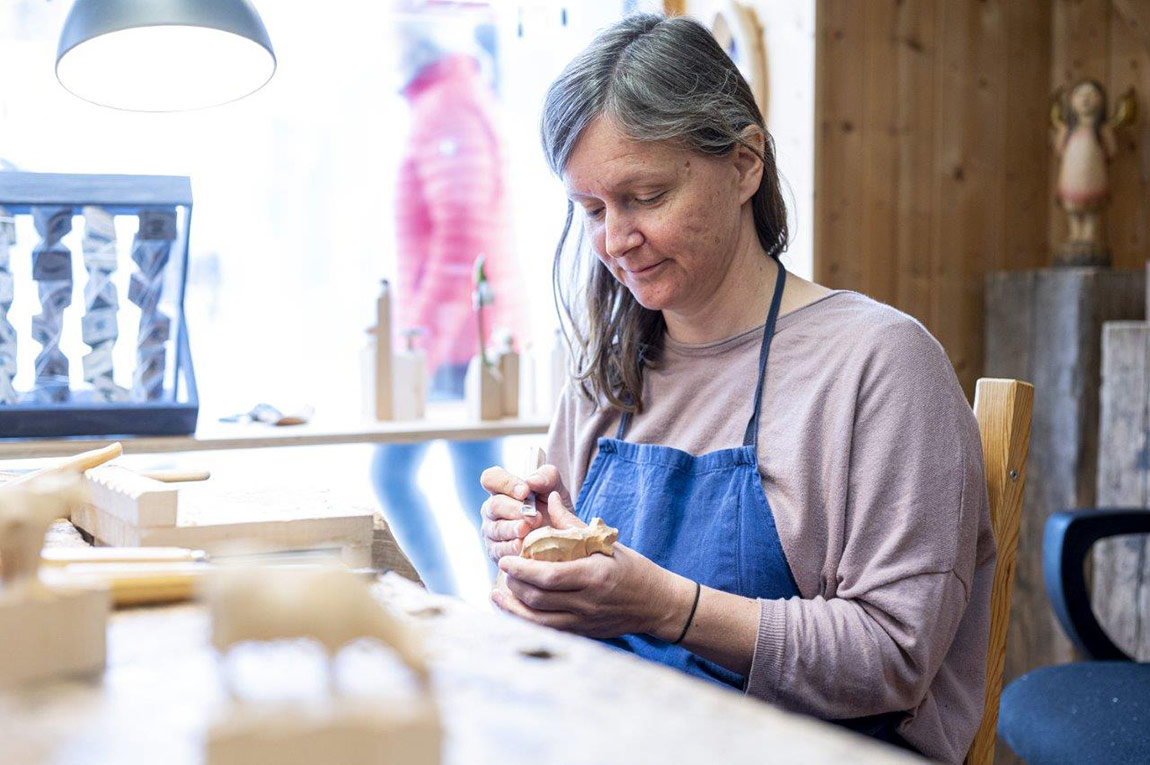 "When you have simply hit the mark, it is wonderful."
"My customers often have super ideas", she says in her quiet way, accompanied by lively eyes. And this attentive gaze really contributes a lot to how alive her hand-carved artworks seem to be. She has had a love of working with wood since here early childhood. Her grandfather and great-grandfather were wood carvers and Marion was a regular visitor to the workshop. Today, with her own sanctuary in the heart of Oberammergau where you can rummage around the shop area and watch over her shoulder as she works. It always starts with a block of wood, usually native linden or soft stone pine, whose fragrance hangs in the space like a warm mountain breeze. Then it's time to get going, "from the rough to the fine." The process is as follows: Studying pictures, drawing motifs, roughly cutting the shape with a band saw and then feeling her way down to the last detail using different chisels. The result? Variety and, above all, never the same. "That is the biggest difference to industrial products, where every piece is sanded smooth and has no sharp edges." You can see straight away why that is so important when you compare them. For example, Marion's characterful angels, which are solidly enchanting and transform in reference to everyday life. Another special feature of her style of carving. Because you will search in vain for granny's stained night watchman here and instead find a fresh horizon of form. This also includes a somewhat different cross for the family shrine, because Christ is depicted without blood, with a friendly, outstretched hand. Which brings us back to the invaluable dialogue. Because this work was originally a customer request that was so popular, she made several successors. "What I remember about my commissions is the people; I like that very much." These contacts extend as far as America. Where a little wooden dog stands beside his owner. As an individual likeness, full of expression and forever true. There is a lot to discover.

"Inser Hoamat" - a genuine piece of the Zugspitz Region. Hand-carved unique pieces by Marion Jochner. Created and made here.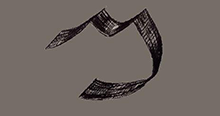 Marion Jochner
Othmar-Weis-Str. 5
82487 Oberammergau
+49 (0) 173 56 56 691
www.marion-jochner.de 
This email address is being protected from spambots. You need JavaScript enabled to view it.