Nöh's Interior Design
Interior design? Many associate this with curtains and poles. Choose a few colours and some pretentious patterns and the job is done. Anyone who thinks this has never taken a look at the Nöhs workshop. Or seen the light in their eyes when they talk about their work. Because an interior designer looks at the problem as a whole. With the aim of bringing space, material and man into harmony with each other.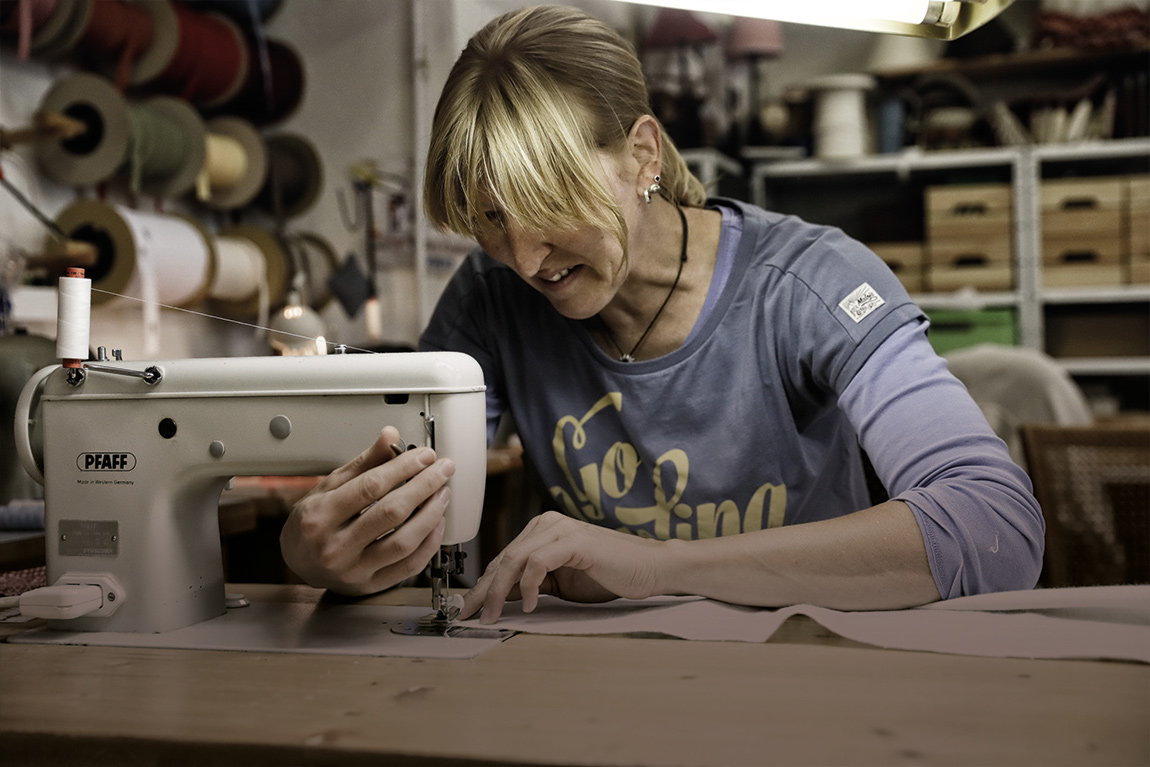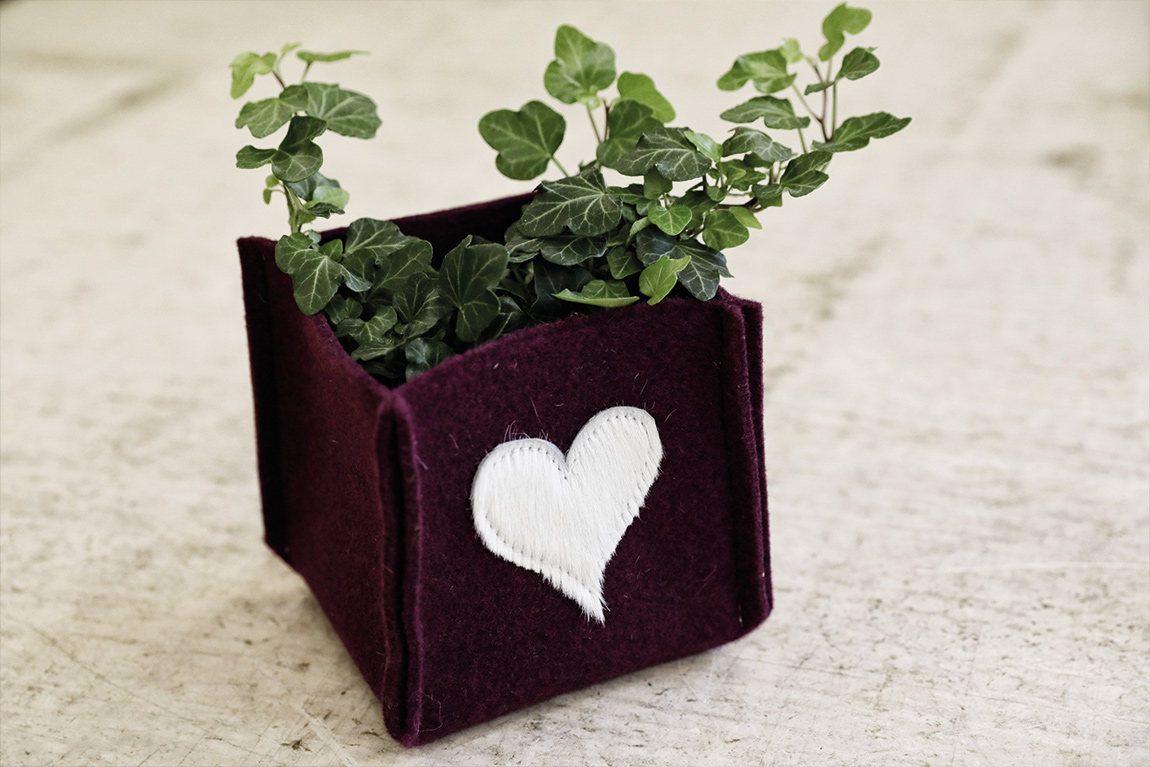 WE ARE A FAMILY OF CRAFTSMAN
This is hugely varied, presenting a new challenge every day. And that is precisely what Christine Nöhmeier appreciates. Floor coverings, wallpaper, sewing orders, installation services and upholstering require manual skill.Undecided couples who can't agree on purple or yellow require psychological tact. However, the more specific the job, the more motivated Christine is to throw herself into her work and find the most appropriate solution. Between towering bales of fabric and chattering sewing machines, her ideas fly across the large cutting table. The time is also irrelevant here sometimes and the coffee machine is often forced to work the night shift.
The 80 year old Pfaff sewing machine, her "little darling", and the upholstery scissors inherited from her grandmother know their owner's conviction that "there's no such thing as impossible" only too well. This is why so many individual orders marked as impossible end up at Nöh. And experience a second spring after being lovingly and completely overhauled. Repair instead of disposal is the motto. Misshapen garage finds, tricky vintage car seats and even an old hackney carriage. It stands in Christine's hall looking forward to comfortable new upholstery and a new roof. "If someone says it's not possible, I don't believe it."
This reputation precedes her and the orders stretch from the Werdenfelser Land to Hollywood. White silk squares for a Quentin Tarantino movie? Fire-resistant camera protection for hot scenes with Natalie Portman? It sounds incredible, but it's true. This also depends on Nöh being up-to-date regarding the latest material technology.
"Many textiles are high-tech, which one may not be aware of as a layman." Highly flame-resistant, dirt-resistant and water-resistant - the properties of the materials are manifold. Whether coated or woven, Christine advises according to the person and the use. And sees herself as responsible for finding exactly the right solution. This also applies to the mountain inns and historic farmhouses of her home place. Many of them have been graced with new curtains, fitted with comfortable upholstery and embellished with handmade, one-off pieces by her. Always on trend: with an eye on the overall picture and the right flair.
This is also clear to see in her own small series. Personal design meets traditional materials and her connection to her home place in the here and now. Loden, fur and wool felt become belts, cushions and accessories. As well as other high-quality products with a Bavarian twinkle in their eye.
To be found in their shop on the old Garmisch brewery site, so well hidden and yet so revealing. Here it is about touching, not ordering online. Because: "You have to be able to feel the fabric, as do the people you are advising." Your cheek upon the cushion, the belt around your waist and a little chat with Christine. 
There's a lot to discover.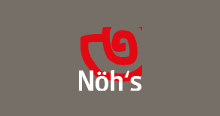 NÖH´S RAUMAUSSTATTUNG
Christine Nöhmeier
Brauhausstraße 19a
82467 Garmisch-Partenkirchen
Tel: +49 8821 7303294
www.nöhs-raumausstattung.de
This email address is being protected from spambots. You need JavaScript enabled to view it.