Graveur Kaufmann
You can visit Kaufmann's from two sides. From the front or back. Whereby the operational cornerstone is at the back. There, Andreas Kaufmann's grandfather engraved the first door signs and jewellery back in 1952.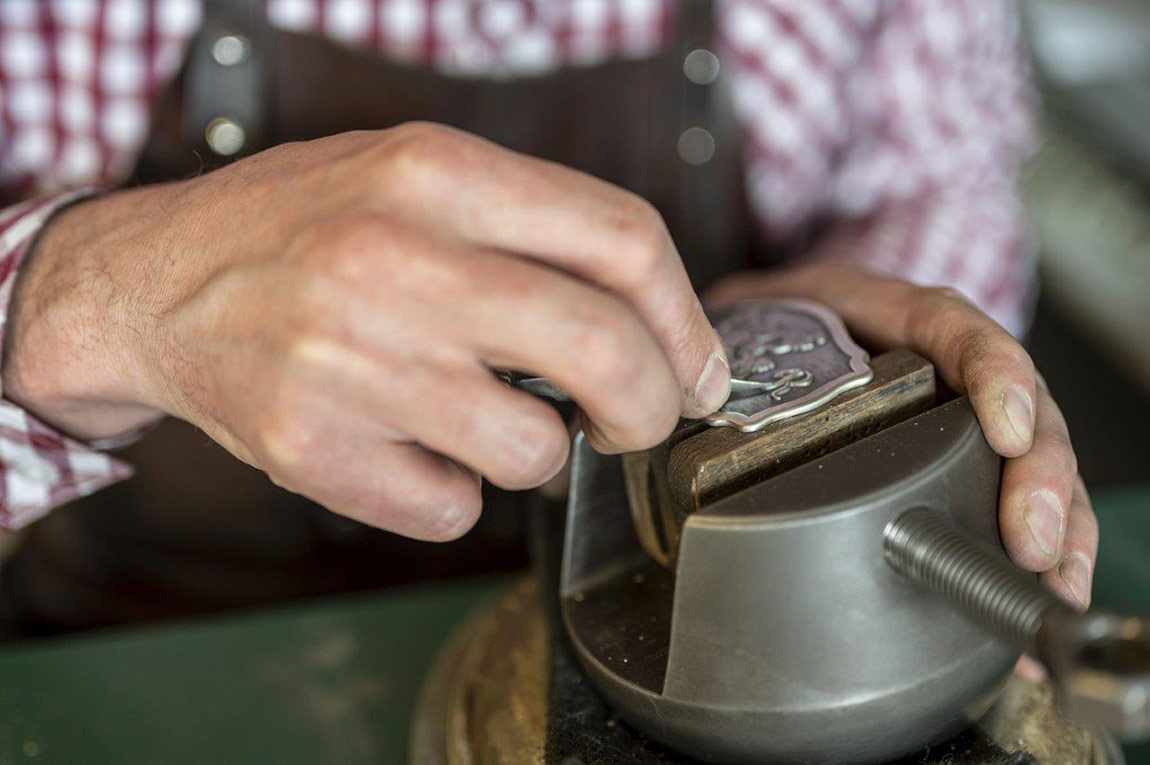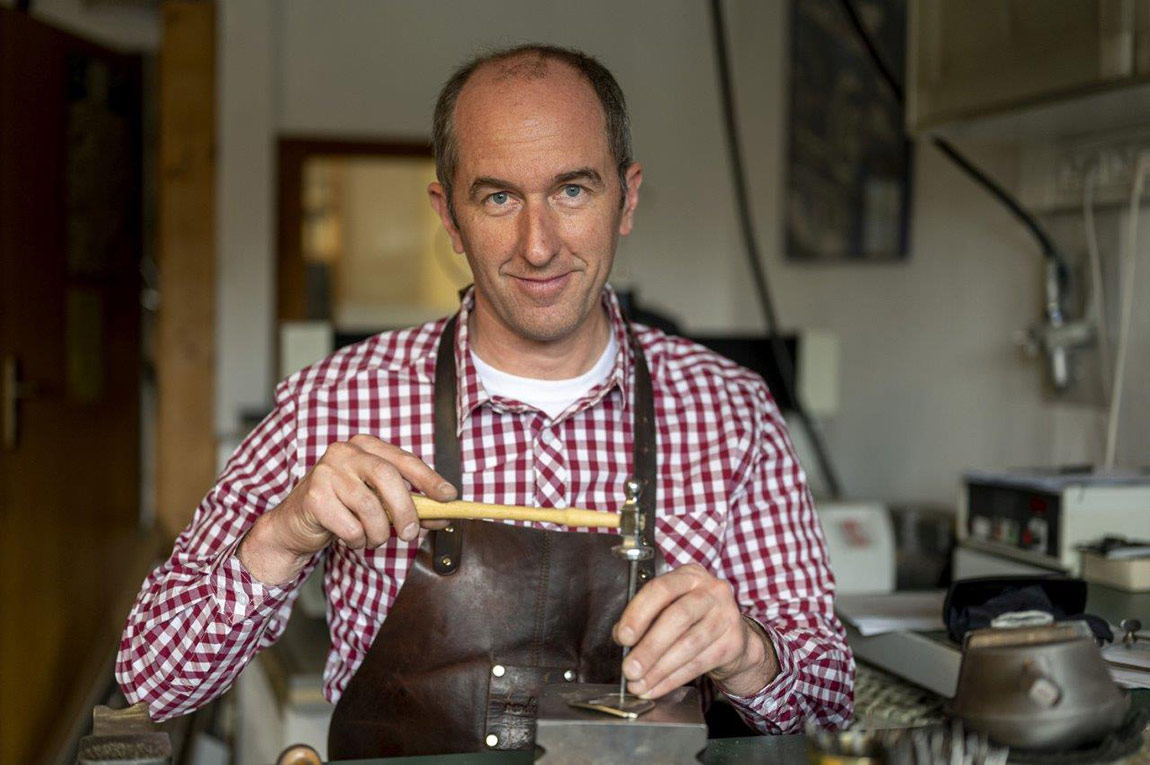 "Engraved is engraved."
What began as a service soon found its course with its own products. Pewter was in then! But be careful:
"Today we have very different things, not many people realise this at all! Simple, special gifts for every occasion that can be engraved on the spot." The variety in the shop is surprising and invites you to rummage through high-quality knives, timeless porcelain and selected home accessories. And in the hidden workshop, individual commissions are at home. "Our handmade centrepiece is the personalised belt buckle. This is available in various material combinations and you have total freedom regarding the motif, too." Whether a monogram, family crest or you husband's motorcycle - first, the form is roughly engraved and then the details are added by hand. Using what are known as gravers, which could definitely also play a part in a Hitchcock film, and the engraving punches in various strengths. With the aid of these tools, motifs surpass themselves and shine from one fineness to another. Finally, the buckle is bent, soldered, polished and oxidised. "The handwork makes the piece come to life and every one is unique. That's our thing." This also applied to Kaufmann's second hobbyhorse, emblems for braces made of silver or brass. These often bear traditional guild signs which are steeped in history and make Andreas' engraver heart beat faster: "Heraldry, also known as armoury, is an important part of our training and it is always nice to contribute to preserving this art." But instruments and the coats of arms for places are also popular and adorn both young and old wearers - without clinging to a specific look. Because, like everything that is made at the Kaufmann establishment, they are very flexible in their personal design. And consistent in value. Like his grandfather's pantograph engraver. There is a lot to discover.
"Inser Hoamat" - a genuine piece of the Zugspitz Region. Individualised products from the engraver Kaufmann. Created and made here.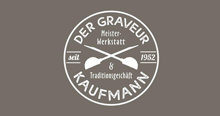 Der Graveur Kaufmann OHG

Am Kurpark 27
82467 Garmisch-Partenkirchen
Tel. 08821-55248
This email address is being protected from spambots. You need JavaScript enabled to view it. 
www.kaufmann-graveur.de 
und
www.meistergürtel.de