Interior design Geiger
The Geiger interior store is a place to be happy - as it is neither a cavernous furniture store nor a crammed little shop. But rather a bright world of discovery, that continues to open to visitors with timeless life companions. And that in the truest sense of the word. From stylish décor to relaxing furniture and high-quality fabrics in custom-made furnishings. Modern kitchens reign while healthy beds rest, hiding flexible built-in wardrobes.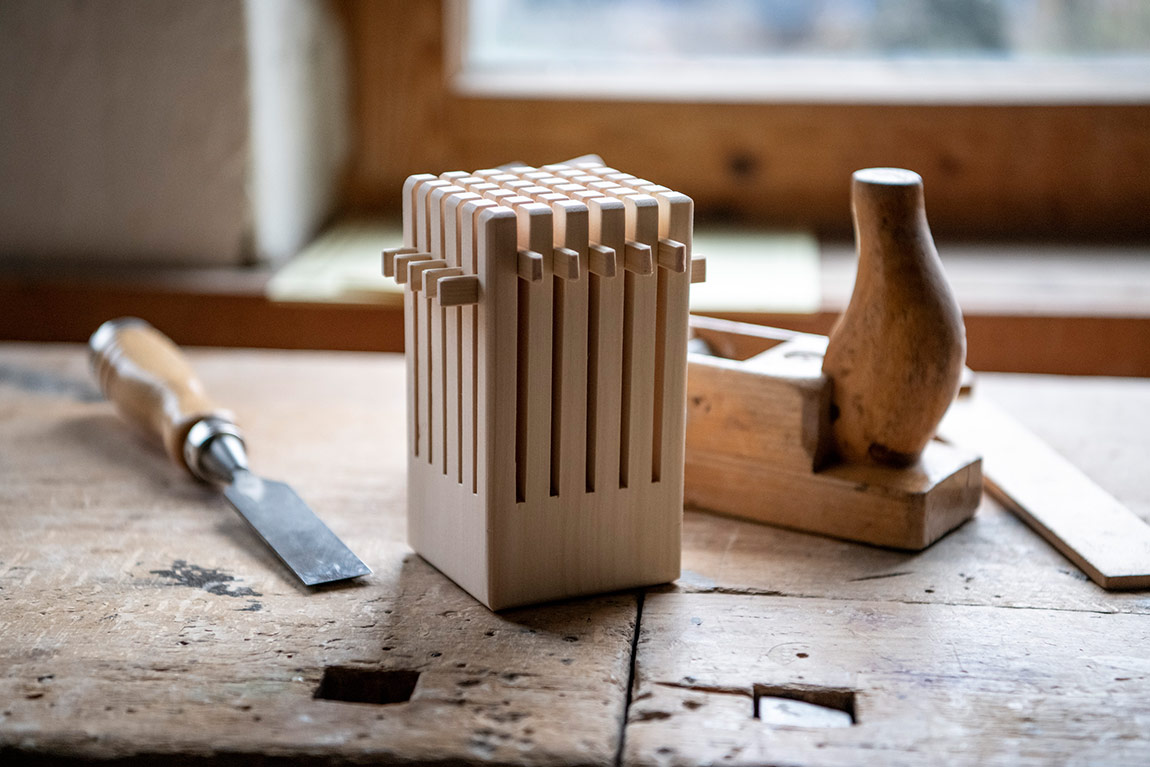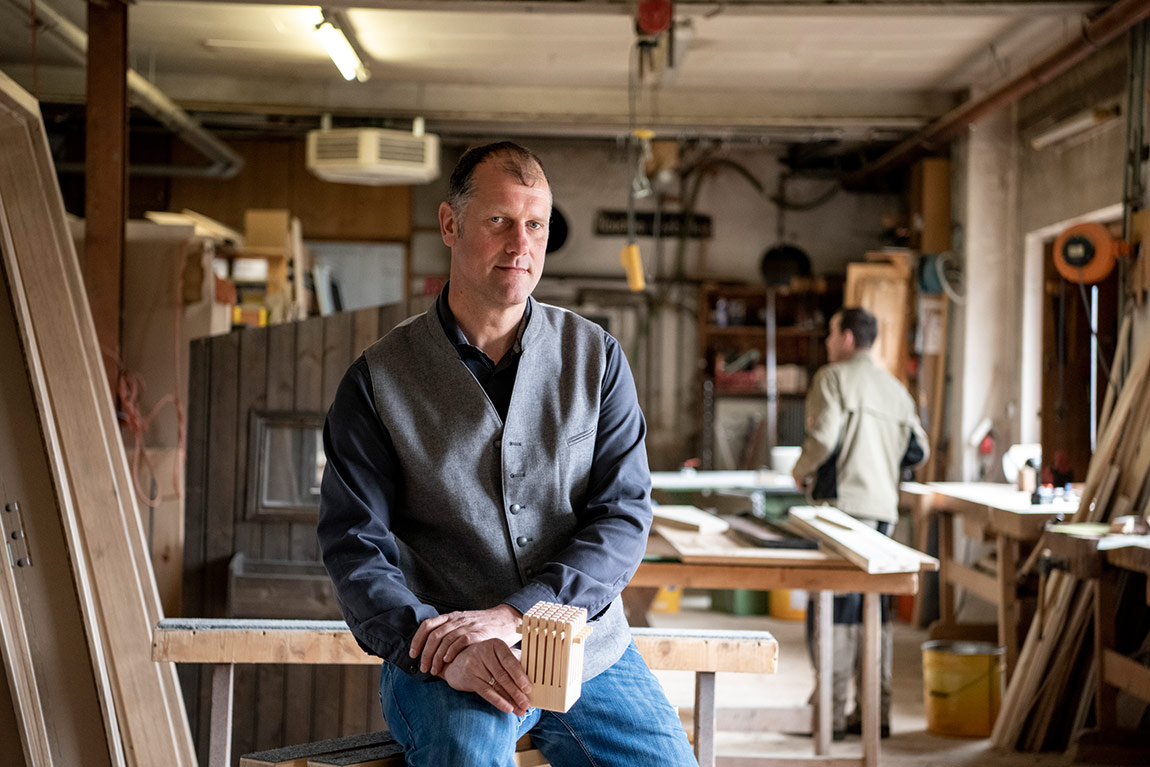 Into the third generation.
Right in the middle of it all? Siblings Martina Weber and Beppo Geiger create and advise. He: a qualified business manager for the furniture trade. She: studied interior designer. Both: trained carpenters, inspired by their alpine homeland and at home in natural living environments. Which they can also make according to the customer's individual wishes thanks to the in-house joinery workshop.
"Our grandfather founded the workshop in 1933 and since then we have been making everything that cannot be gotten from the manufacturers." From pitched roofs to kitchen doors to a complete living room with a tiled stove-hugging flak. But it doesn't always have to be big pieces of furniture. Because the family is also passionate about special home accessories. Gladly with a functional twist and made of pine. Because "of all the kinds of wood, pine not only has a particularly calming effect, but is also the most effective against bacteria and vapours of all kinds." That's why the shapely bread box ensures that mould stays outside, the decorative angel wings fly on absorbed odours and the pine air fresheners use nature as their example, absorbing pollutants from the air. For a long time. Something that the Geiger family deeply appreciates - things that last. "To this day, I still sit on the chairs my grandfather made, for example." In order to get a look at the bigger picture at the furniture fare the next day and to be inspired by both. For new products that bear old knowledge and love fresh ideas. Hops or hay in the sleep-promoting mattress hideaway? There is a lot to discover.
Inser Hoamat - a genuine piece of Zugspitz Region. Products from Wohnladen & Schreinerei Geiger. Created and made here.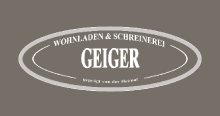 WOHNLADEN & SCHREINEREI GEIGER
Beppo Geiger
Garmischer Str. 1
82438 Eschenlohe
Tel.: 08824-8170
This email address is being protected from spambots. You need JavaScript enabled to view it. 
www.wohnladen-geiger.de