Handwerk & Design Bauer
After fifteen years in the sports industry, Reinhold Bauer alias Mucki had had enough.  And that was lucky for him.  Because his time out became a new personal phase and a hand-crafted passion that he is still living out at the workbench.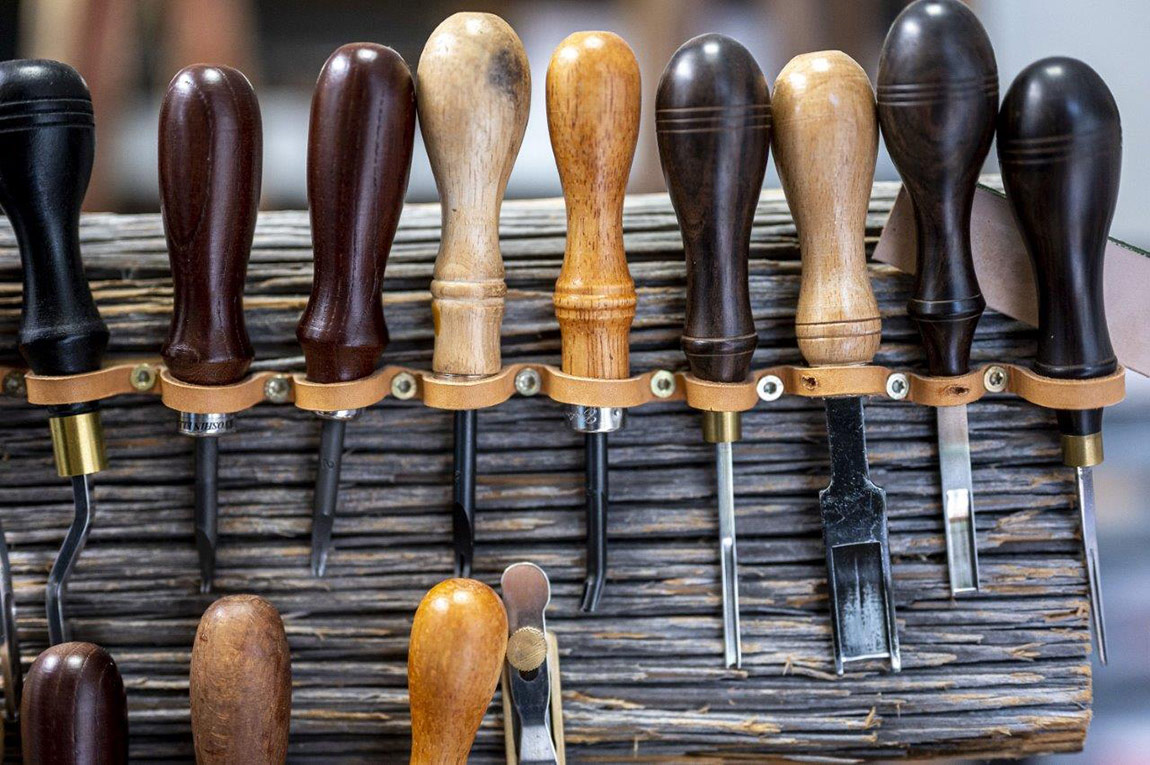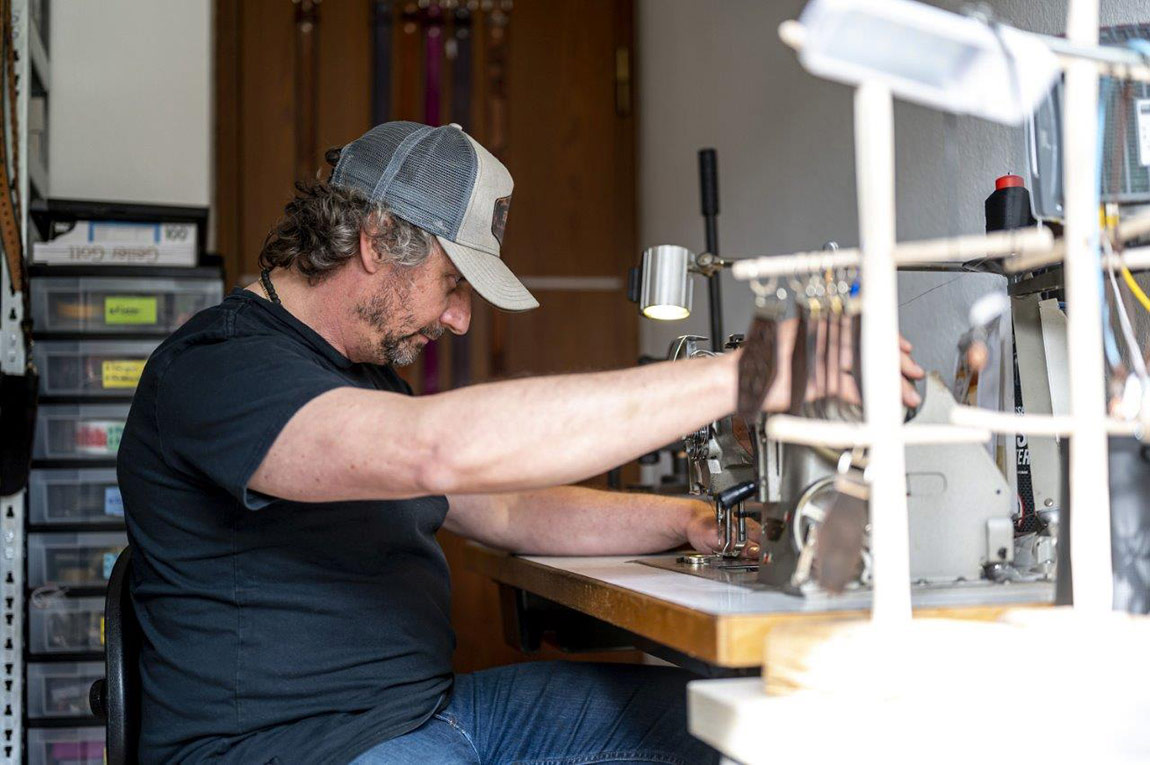 "Leather is so multifaceted, you can hardly believe it."
In his "Muckibude" (muscle factory/Mucki's den), where the hammer has replaced the dumbbell and punches line up to work the leather. "I became a passionate knife collector through my father and simply wanted to keep myself busy." So a "naked" hunting knife posed the question as to whether Mucki could cover it himself. He looked on YouTube, got some tools, ordered leather and got to work by teaching himself. With success and that lovely feeling "at the end of the day of having something in your hand that you have made and are proud of." So it was hardly surprising that he got more deeply involved and pursued new projects. For example, a pair or braces for junior that were noticed in the beer tent and brought in the first orders. Since then, Mucki has been making various leather accessories in his home workshop. From belts to book bindings, which are not just visually very special. "An unbelievable amount of handicraft goes into my work. Because I don't just go ahead and decorate straps and forms." Quite the opposite. Mucki cuts every blank out from a large piece of leather and then the work really gets going. He draws patterns and designs by hand, which he then turns into the finest lines in leather and optionally fills with colour. This is followed by hand stitching and edging, as well as sealing and polishing. A quality that shines through and is open to any individualisation wish. Because even though Mucki always has "a little something" in stock, he mainly makes commissioned works, from individual pieces to small series. This also goes for his famous leather patches, the origin of which is as curious as their very special appearance. "I accidentally stumbled across my special printing technique when I was working and have continued to perfect it." Since then, baseball caps with charm and a wide range of motifs have enriched his creative portfolio. This also includes handmade wooden jewellery, too. This was first made for his wife Agnes and then, in typical Mucki man-of-action style, went into series production. There is a lot to discover!

"Inser Hoamat" - a genuine piece of the Zugspitz Region. Individualised leather products by Handwerk & Design Bauer. Created and made here.