String puppets Wagner
The traditional string puppet is a Janus face. A figure with two sides - friendly and reserved with traditional links and an interest in current events. Always with a certain irony and plenty of room for interpretation. Somehow, this applies to Markus Wagner too, who has been carving string puppets in Oberammergau for over 30 years. Because when you enter his workshop, you don't immediately know which side of the Bavarian charm will greet you. But self-conscious visitors shouldn't feel unsettled by this and, whether terse grumbling or easy mischievousness, they are welcome in any case. The rest is revealed on the wall - where more than 70 different motifs hang - and in one-to-one conversation.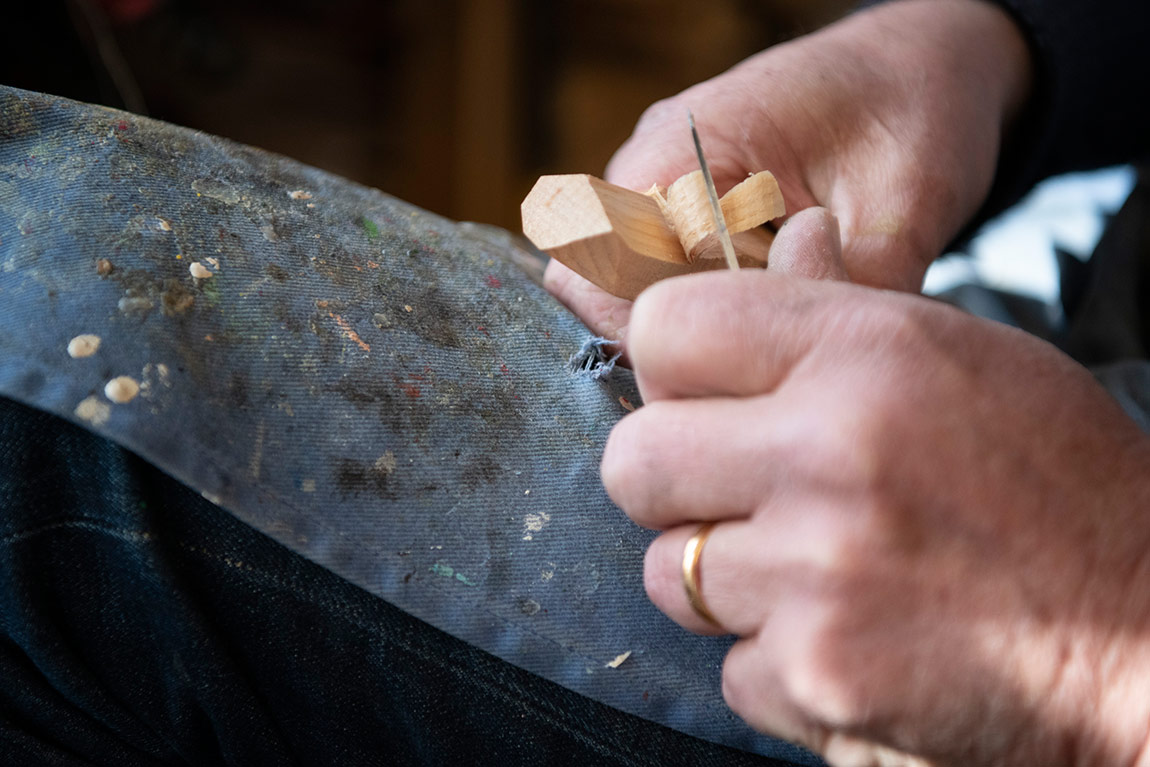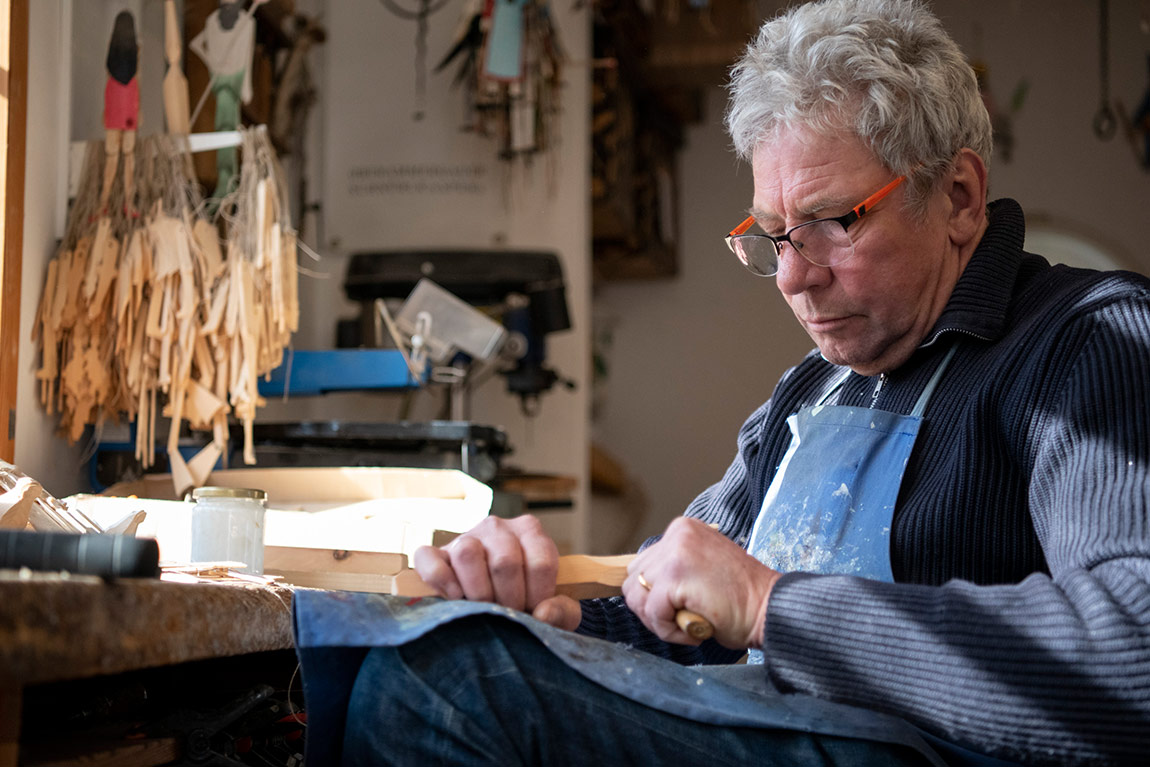 Precision is the soul of wit.
You can find out about Mark as a wood artist who is very connected to his homeland. But not someone who is blind to the outside world. Because string puppet carving began for the trained wood sculptor as part of a creative collective "on a lonely farm during a hippyesque time. And in Canada, I travelled along the west coast by canoe." One way or the other. You have to look behind the façade with him and his moving figures. He always carves them by hand from fine-grown mountain spruce. "A metre of trunk per year is enough for me, the important thing is what I get out of it." This is quite something and Punch's devil is in the detail. Because each figure is held together by wooden nails, primed with chalk paint and painted by hand. This is particularly crucial for the head. "It is made of Swiss stone pine and the painting is what brings the figure to life. My lines always have a certain dynamic, they begin thin and become wider at the end. Precision is the soul of wit." Then the ballerina begins to dance, the faithful soul of the dog is revealed and the harlequin stabs the soldier in the back. Every figure is unique. "And when it's gone it's gone; all I have is a photo." There is a lot to discover.
Inser Hoamat - a genuine piece of Zugspitz Region. String puppet by Markus Wagner. Created and made here.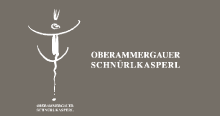 OBERAMMERGAUER SCHNÜRLKASPERL
Werkstatt für Holzspielzeug
Markus Wagner
In der Breitenau 27 
82487 Oberammergau
Tel.: 08822 948709
This email address is being protected from spambots. You need JavaScript enabled to view it.
www.schnuerlkasperl.de