Karlmeise
A marmot that whistles alpine kitsch and oozes Bavarian charm. At first glance unobtrusively snugly, on the second endearingly mischievous and on the third? This is for you to decide for yourself. Because the motifs of discovery around Mr Marmot and friends are left to the eye of the beholder. Illustrated by hand and brought to life on fabric and paper, they are part of the small but fine design collection by Elisabeth Peter. A woman who decided to give the sensible professional option a miss in order to live out her passion for drawing and creativity to the full.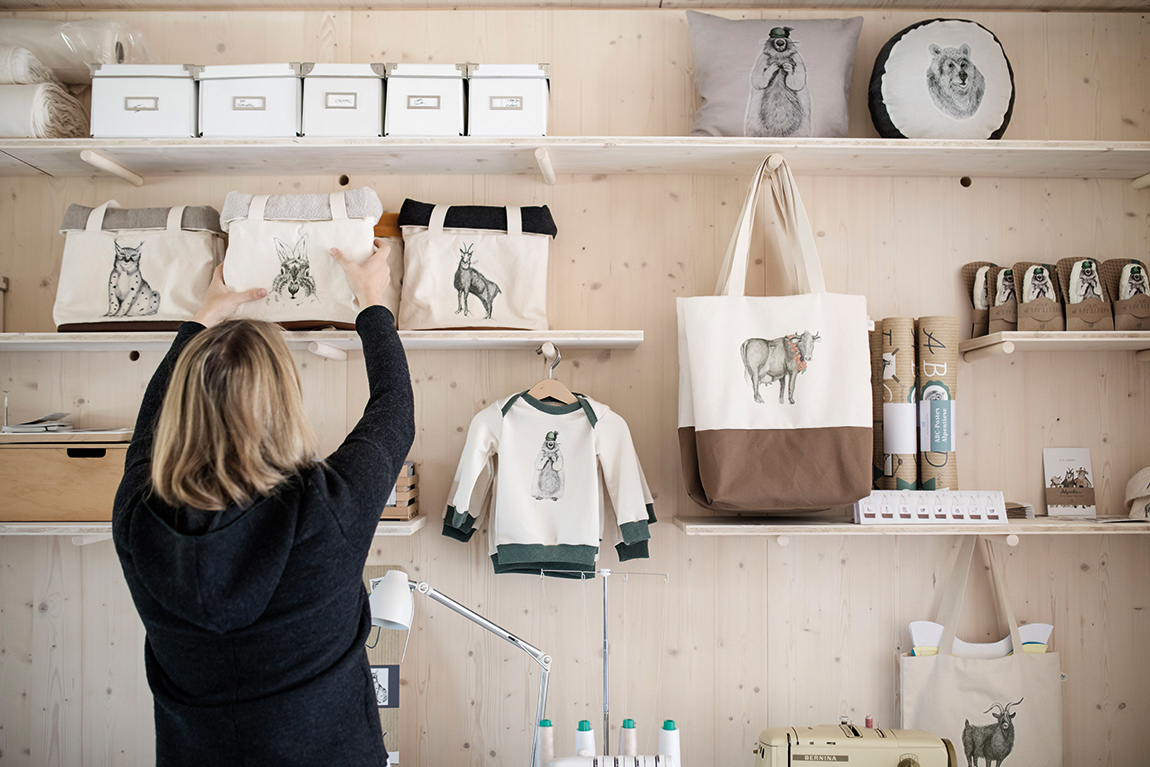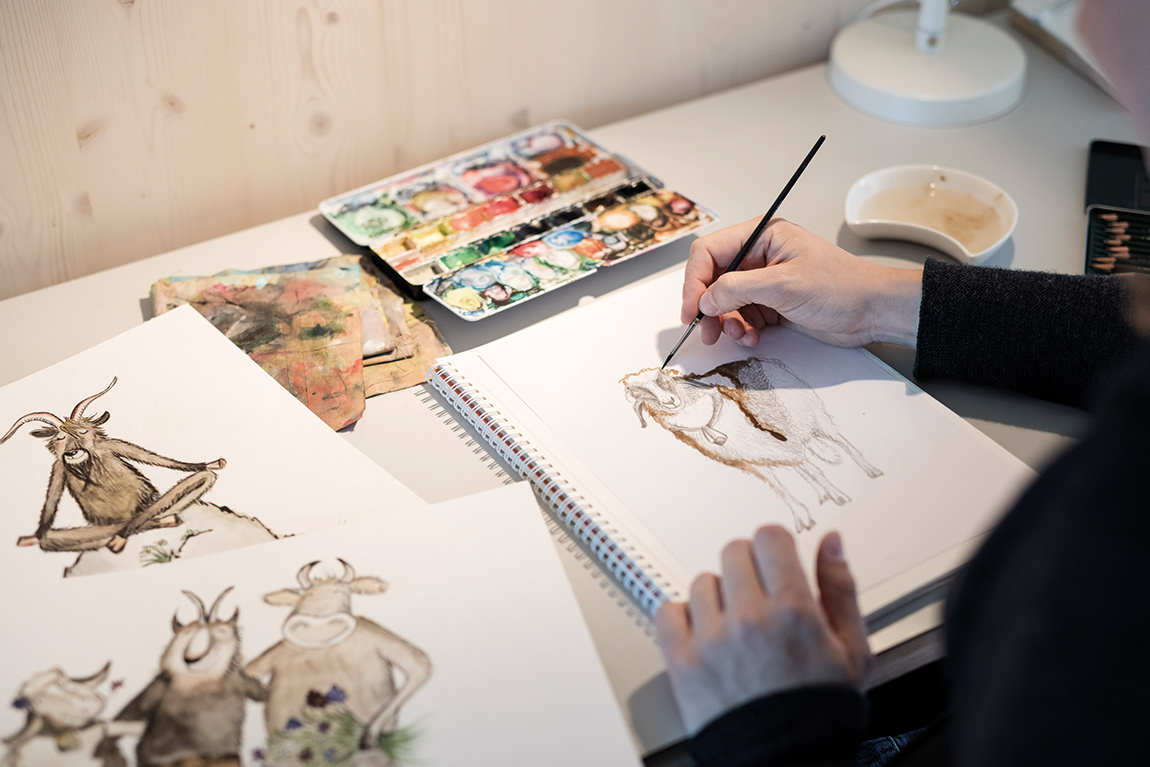 IT STARTED WITH THE OWL
"The idea of having my own label and creating my own products was always in the back of my mind" And the basic conditions were actually quite good. Because not only did she have the images of her Bavarian homeland before her eyes since childhood, she also had the talent to put them down on paper. With unique motifs that came together to form a thematic world of animals and soon moved to the sewing machine. A hobby became a profession. Overnight. Spending hours on a space hopper with her daughter in her arms, her mind came to rest and she was able to focus on the essential. Glücksmeise was born and with it a clear mission: "To capture our alpine homeland in its pure form and present its essential characteristics. This is my aspiration." In her own style, far from the Disney trends and fashionable gimmicks - always within the exciting triad of illustration, print and sewing.
Whether children's clothing, accessories or paper items, everything is conceived, designed and sewn at Elizabeth's Glücksmeise factory. With an eye for special detail and in accordance with her values: "I only use organic materials. There is no alternative." In this regard, the otherwise rather cautious Elisabeth Peter is a real hardliner. In addition to this, the entire value creation process must fit together and happen locally. It is about sustainability and thus not just presenting our homeland but also protecting it.
Mr Marmot is really good at this and tips his hat to the littlest ones. In the form of a baby rattle, he provides both a teether and a cuddly toy that is tough enough for roughhousing. A special friend to all those who are still measured in centimetres. Washable, DIN tested and made of certified organic fabrics of course. The latter is used for in all sewn items in her collection. As is also the case with the generous tote bag that holds so much, has an inner compartment for the important things and distinguishes itself from other fabric bags with its unique alpine animal motif. The lovingly illustrated postcards are just as unique with their charming greetings, sending deliveries on their way and leaving a lasting impression.
But no matter which motif you fall for, all Glücksmeise products are ideally suited for playing, sending, wearing or carrying with you. 
There is a lot to discover.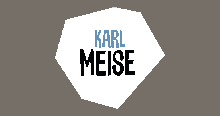 KARLMEISE
Concept Store
Illustration • Text • Shop

Mohrenplatz 5
82467 Garmisch-Partenkirchen
Tel: +49 176 96603908

www.karlmeise.de 
This email address is being protected from spambots. You need JavaScript enabled to view it.