Stoff und Knopf Sabine Ritter
When Sabine Ritter talks about her fabrics, she immediately fills your heart with joy. Because that is part of it.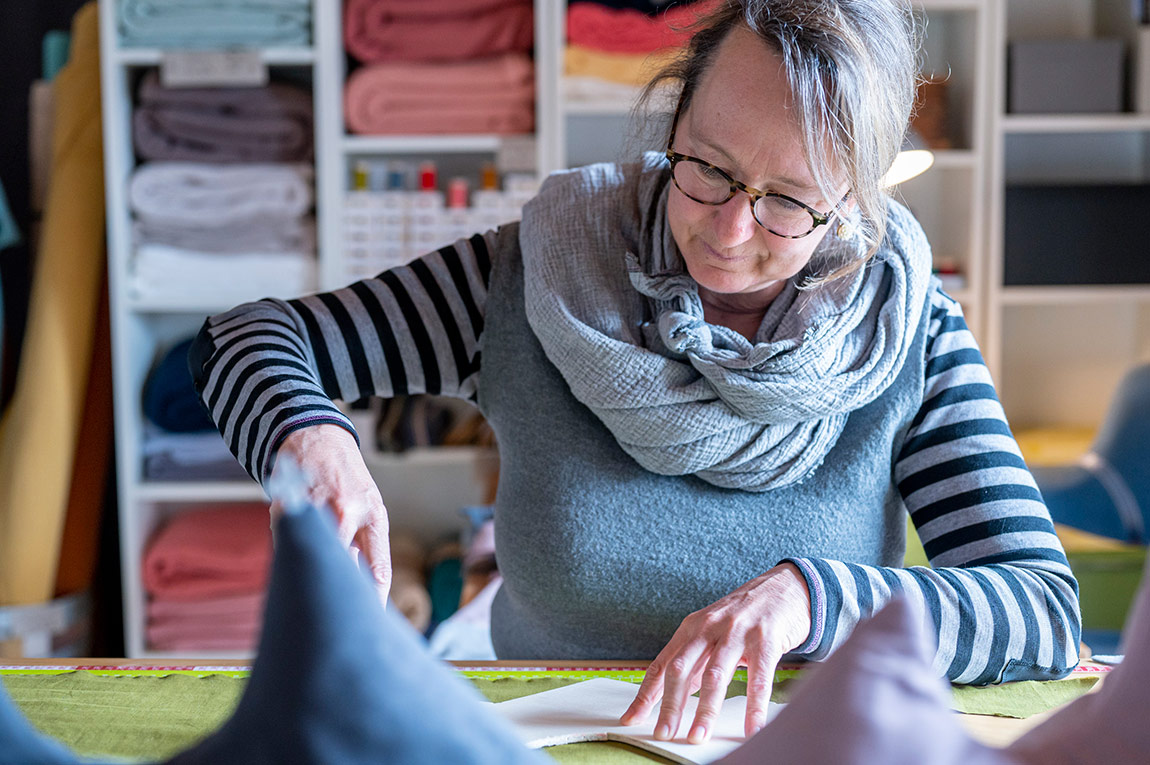 "I like all of my fabrics."
Because that is part of it. In her world of harmonious colours, filigree prints and tactile fabrics with backgrounds. In the form of rolls of fabric that she only accepts is they are sustainable. "That is very, very important to me. I only stock certified fabrics that are properly and sustainable produced." She sells by the metre or turns them into unique pieces she herself sews. It wasn't always like that. Because her path to fabric was brave and feisty, and far from the monotony of a straight stitch. And as often happens in life, that is exactly the magic you find in Sabine's workshop. "I worked in tourism for a long time and specialised entirely on Japan and China." A calling that ended with Covid-19 and demanded a new common thread. Which unrolled before her straight away.
"My mother and grandmother sewed and taught it to me. That is why it was on my mind more during that time." So she headed off: to the fabric town of Reisemessen and restructured her home workspace. Along with a website and a new life in no time! Today, you can order from the online shop or rummage around at Sabina's by appointment – from organic cotton thread on wooden spools to buttons made of recycled polyester to a wonderful range of fabrics. In addition to well-known qualities such as muslin, knits, oilcloth and organic cotton, resource-saving alternatives such as linen, hemp and Tencel, which is made from wood fibres, are also available. With a super-soft feel and cool, modern look.
This also applies to her own products that she sews and sells. Such as beautifully-shaped mountain cushions in a cuddly mix of materials. Filled with regional sheep's wool, they combine kitsch-free decorative delight with super soft neck relaxation. "I also like to make commissioned works", says Sabine. For example, the self-developed "Bax nei-Daschn" crossbody bag, which is usually made from oilcloth but recently slipped into a customer's favourite old jeans. With lots of other details that are just as special as the little summit cross on the tip of the mountain cushion. There is a lot to discover.

"Inser Hoamat" - a genuine piece of the Zugspitz Region. Sustainable fabrics and unique sewn items by Sabine Ritter. Created and made here.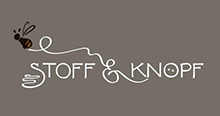 Stoff & Knopf
Sabine Ritter
Badgasse 3
82467 Garmisch-Partenkirchen
Tel (49) 8821 9671855
www.stoffundknopf.com