Mary´s Marmeladen
Anyone who goes into Marys MarmeLaden in the centre of Mittenwald can smell it straight away: the seductive aromas that are just as attractive as the colourful variety on the shelves.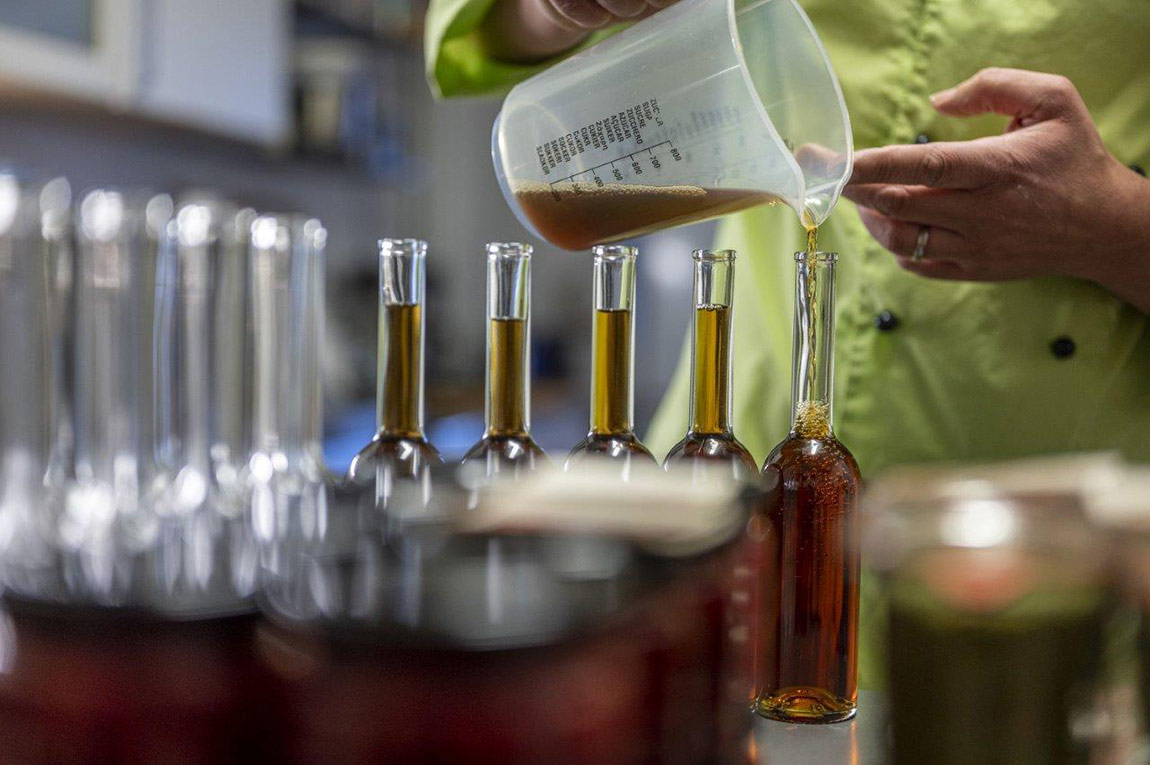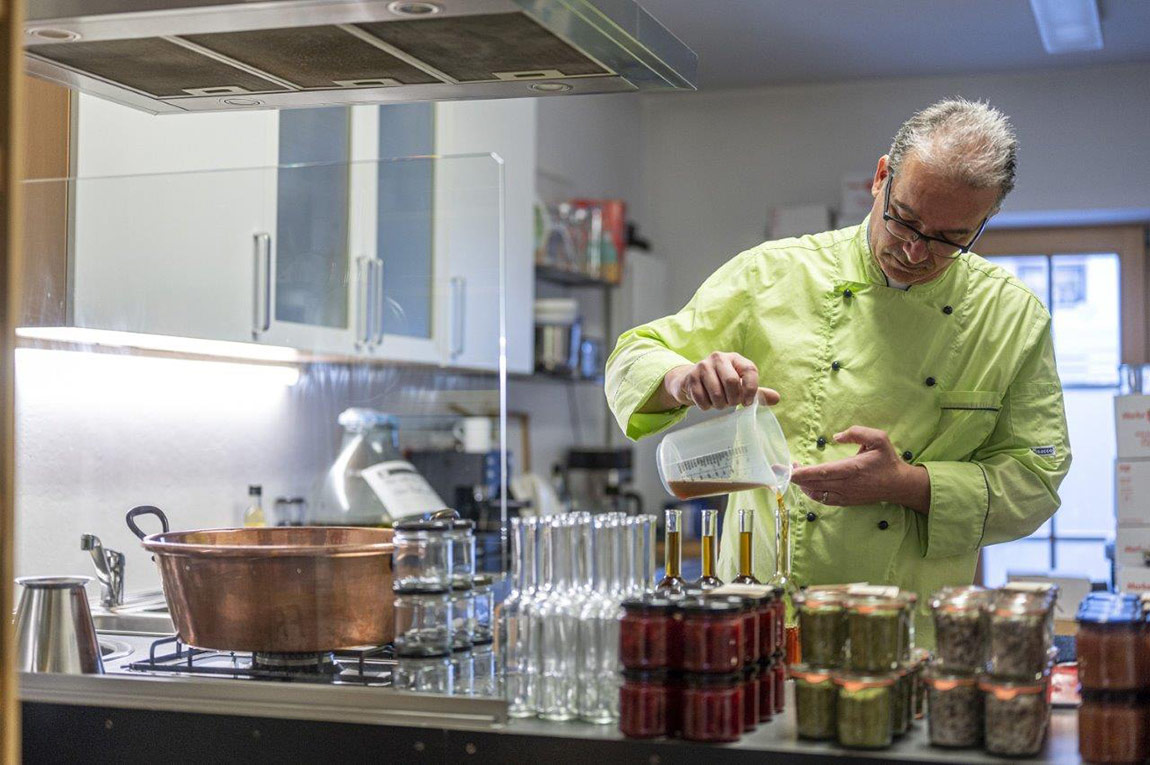 "Something is always cooking here"
"Something is always cooking here", says Udo Schönthaler, who runs the small delicatessen shop with his wife Marianne. Marianne's nickname Mary was as much the originator as their shared penchant for homemade jams and syrups. When the trained wholesaler couldn't find a job in the region, the sweet foundation stone was laid. Because Marianne immediately began collecting ingredients instead of numbers and sold here fresh creations at local markets. Until Udo joined this professional delight. They rented the shop, fitted out the kitchen and delved deep into the material. "Udo has pharmacists in the family and grew up with herbariums and the effects of medicinal herbs." This serves as an influence today. In more than 200 products made from their own recipes, ranging from jellies to herb liqueurs. The taste is always defined by the ingredients from the region, which Marianne and Udo harvest in the wild in a sustainable manner. So they set out as follows over the course of the year: For coltsfoot and wild garlic, spruce and beech shoots in June, blossoming plants such as meadow goatsbeard or red clover, wild fruits such as rosehips or cornelian cherries and, later on, sloes and barberries. In the process, the romantic image of mountain meadows and willow baskets is an absolute reality. "We have held everything in our hands, and can therefore ensure that they are appetising." For example the daisy, which everyone knows. Or do they? Because only very few people know that the taste like apple and have a healing effect. "For example, it suppresses an acid associated with eating rhubarb that otherwise can lead to unhealthy deposits in the body." You can develop a taste for it with such fascinating insights at Mary's. As hearty as resin and fruity fresh. There is a lot to discover.

"Inser Hoamat" - a genuine piece of the Zugspitz Region. Specialities made of wild herbs and wild fruits by Marys MarmeLaden – The Delicacies Factory Created and made here.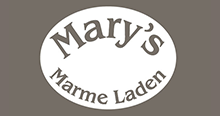 Mary's MarmeLaden
Udo Schönthaler
Dekan-Karl-Platz 21
82481 Mittenwald
Tel.: 0 88 23/93 68 97
Fax: 03 22/23 70 86 83
This email address is being protected from spambots. You need JavaScript enabled to view it. 
www.marysmarmeladen.de