Da Doni wooden pen manufacture
If it is stormy outside with trees bending and branches falling, Toni Tiefenbacher can be found going from house to house. Not to visit the regulars' table but rather the next pear tree. Because everything that falls to the ground in the neighbourhood gardens is precious material to him for woodturning. This is how he relaxes, in his own workshop at home. Where he potters about in the company of the best fruit trees and enjoys the feeling of working with home-grown woods, something that cannot be bought. Upcycling is also a theme here - for example, the old oak floorboards dating from 1954 that take on new forms on his lathe. "I just think it's nice when you take a piece of wood that is completely raw and then transform it into something else with your hands."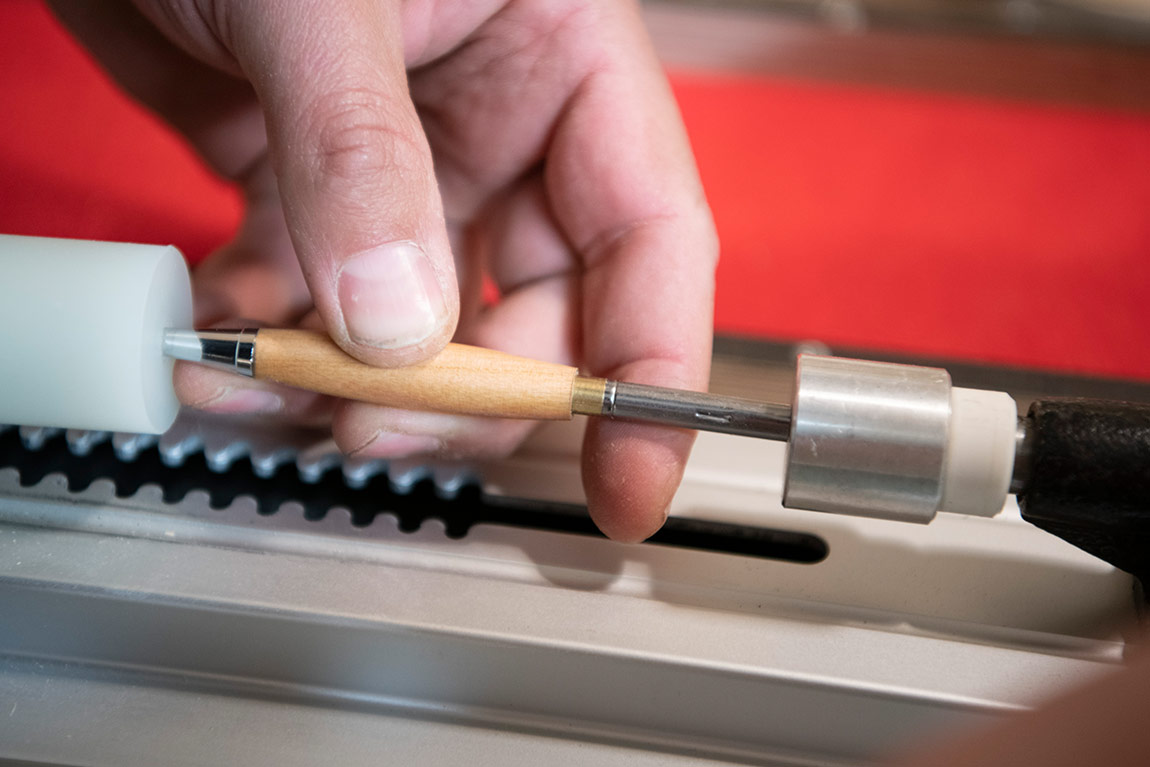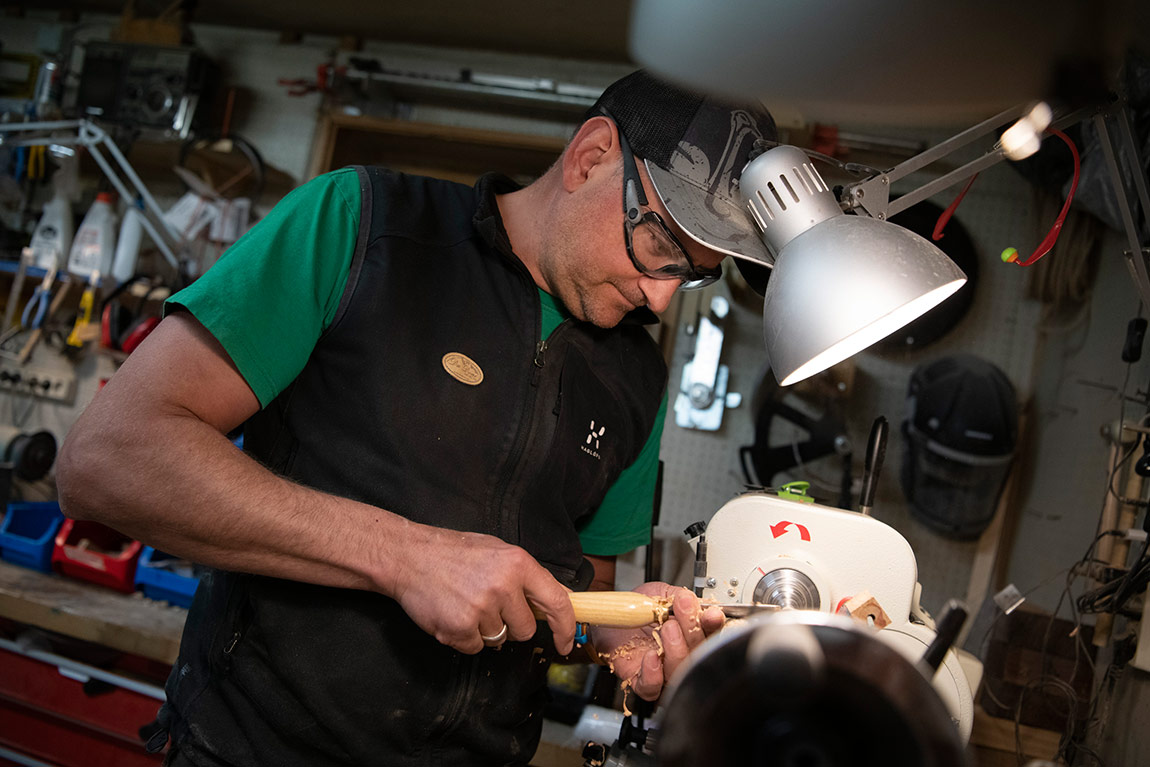 Fruit for the office and oak for the workshop.
In order to do this, the tables are turned when working the lathe. Because the clamped workpiece rotates at a speed of 2,500 against the craftsman, who then works the wood with various turning tools. A delicate task that requires great feeling: "Even a small error can ruin everything. A wrong cut, then there's a crack and the piece is broken." This is why Toni practised regularly, which has resulted in some curiosities that still live in his workshop to this day: Such as the romantic wooden ring for a Dirndl ensemble, the thin-skinned bowl with the messed up base or the flightless but absolutely remarkable Star Wars-style Christmas tree pendant - the pool is big and the ideas reach to the tiniest grain. And it is precisely this that also plays an important role when it comes to his wooden pens and pencils.
"It is especially important in the case of the two-part pens for the grain to fit together. Stacked woods are often exciting, because the colouring is very individual." As is the form. Because there are many options to suit every taste, from the thick work pencils to the thinner office variants to the curvy pens. What all of the pens have in common is the wood and the fact that they are handmade and refillable. Whether gentlemen feel particularly attracted to the wasp waist of the pen? There is a lot to discover.
Inser Hoamat - a genuine piece of Zugspitz Region. Products from Da Doni Holzstiftmanufaktur. Created and made here.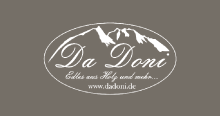 DA DONI HOLZSTIFTMANUFAKTUR 
Toni Tiefenbacher
Walther-Siegfried-Straße 1
82467 Garmisch-Partenkirchen
Tel.: 08821 969866
This email address is being protected from spambots. You need JavaScript enabled to view it.